Welcome to our website!
Here you can find info about our upcoming concerts (below), past events, our mission and how you can get involved: as a singer, a volunteer, a beneficiary and/or as a supporter.
~ ~ ~ ~ ~ ~ ~ ~ ~ ~ ~ ~

Our Next Benefit Concert is April 26th!
Join us for our next Benefit Concert for the GLBT Historical Society on April 26th!
The GLBT History museum celebrates 100 years of the city's vast queer past and its with "Pride and Joy" that Colla Voce presents songs by Gay Composers Elton John, Steven Sondheim, Robert Seeley and Eric Lane Barnes, to name a few. You'll hear songs about activism like "Marry Us", "We Shall Overcome", "The Great Peace March" as well as the beautiful and poignant art songs of Randall Thompson's "Frostiana" setting words by Robert Frost. There will be some delightful Broadway in there too, "Sunday in the Park with George" and "Hairspray". Bring your friends, your family and especially yourselves to enjoy and help raise funds for this inspiring organization. Remember, 100% of the ticket proceeds goes to the GLBT Historical Society.
About our Beneficiary: Located in San Francisco's Castro District, The GLBT History Museum is the first full-scale, stand-alone museum of its kind in the United States. The museum celebrates 100 years of the city's vast queer past through dynamic and surprising exhibitions and programming. For more info, visit them online at http://www.glbthistory.org/.
Concert Details:
Saturday, April 26th at 4 pm
At St. Aidan's Episcopal Church (101 Gold Mine Drive, San Francisco, CA 94131)
Ticket Prices: $20 (Advance Sales). $25 at the Door.
Click image below to purchase tickets online today!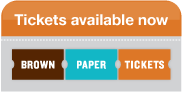 And thanks to everyone who joined us at our last Benefit Concert, Beacon of Hope, on behalf of the community outreach services of Saint Aidan's Episcopal Church. Click below for a video sampling from this concert.
~ ~ ~ ~ ~ ~ ~ ~ ~ ~ ~ ~
We sing Benefit Concerts!
At these concerts, 100% of our ticket sales support other non-profits. Click below for our Public Service Annoucement (PSA) video.
~ ~ ~ ~ ~ ~ ~ ~ ~ ~ ~ ~
Auditions for Singers are Ongoing!
We are seeking a few good men's voices! Colla Voce is holding auditions for all men's voice parts. Come to any Thursday rehearsal and discover the joy of singing in this group. Just contact first to be sure we are rehearsing on the Thursday you want to visit.
WHEN: 7 PM on Thursday evening rehearsals
WHERE: ODC Theater, Mott Studio, at 3153 17th Street.
Auditions generally follow the rehearsal. See our Membership for additional details.
~ ~ ~ ~ ~ ~ ~ ~ ~ ~ ~ ~
A website can only convey so much, so come to our concerts (or rehearsals) and ask us in person! You are also welcome to contact us via email. Thanks for visiting!